MCR AT APPEA: NEWS RELEASE 17th MAY 2019
MCR will be attending the APPEA 2019 Conference & Exhibition in Brisbane 27-30 May 2019
Showcasing results from the NOVAR MC3D reprocessing project ahead of the Australian 2019 Acreage Release.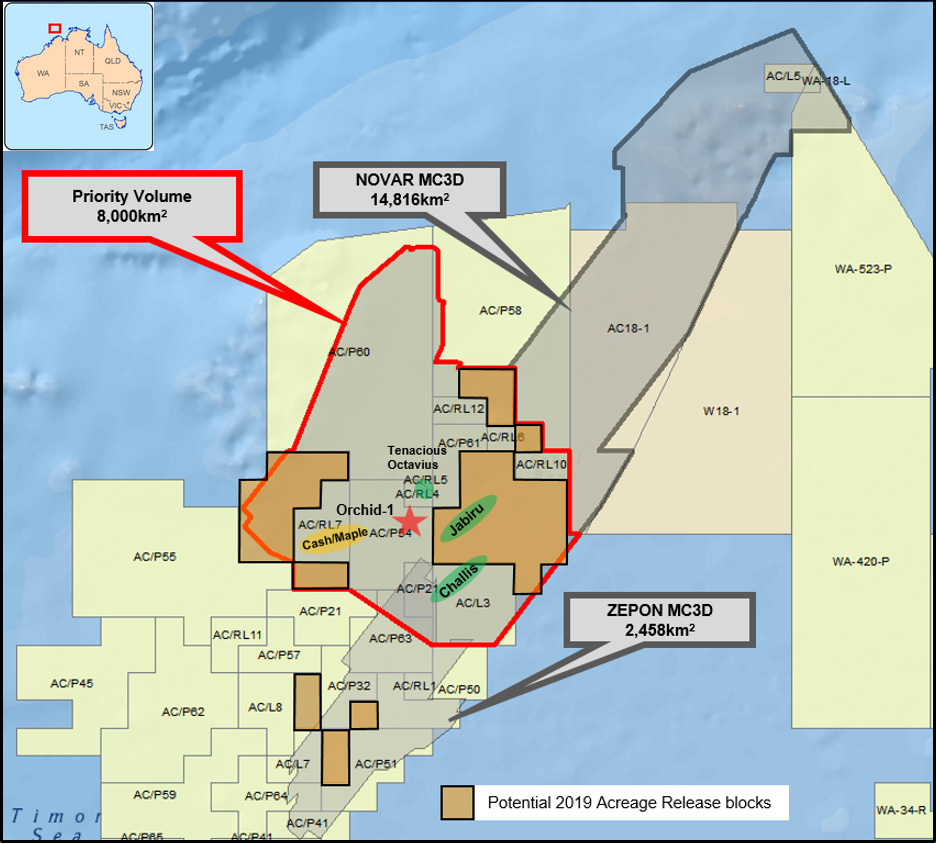 The North Vulcan Advanced 3D Reprocessing project (NOVAR MC3D), incorporating eight legacy 3D surveys, will for the first time provide the industry with a contiguous 14,800km2 3D dataset processed through an advanced de-ghosted, de-multiple, anisotropic PreSDM sequence.
The NOVAR MC3D data will improve imaging of the deeper Jurassic & Triassic structural & stratigraphic objectives and allow E&P companies to undertake a more extensive evaluation of the petroleum potential and complex fault-seal risks in the basin.
A priority volume covering 8,000km2 is now available ahead of the Australian 2019 Acreage Release opening in July. It covers high impact exploration and field development acreage including:
Five upcoming 2019 Acreage Release blocks
Orchid-1 commercial gas/condensate discovery (34m net pay, Plover Fm.)
Cash/Maple field (3.5 TCF) development
Jabiru & Challis shut in fields and surrounding prospective acreage
The remainder area totaling 5,600km2 extends northeast across the Nancar Trough, covers the AC18-1 acreage release block and includes the Laminaria-Corallina and Buffalo oil fields.